Technical Specifications
- Suction and discharge flanges conform to EN 1092-2 PN 16 or PN 25.
- Suction and discharge flanges are on the same axis in the lower body. Pumps can be divided into two in the horizontal plane.
- Because of these characteristics when it is necessary to remove the rotor assembly for maintenance and repair it is not need to remove the pump off the piping installation.
- The pump impellers have double suction. This feature increases the suction ability of the pump and allows for balancing of the axial hydraulic forces.
- Pump impellers have been balanced according to ISO 1940 class 6.3.
- Sealing is provided by the soft seal. Optional mechanical seal can be applied.
- In standard manufacture the direction of rotation of pump is clockwise when viewed from the motor side.
- Upon request, the direction of rotation can be manufactured in counterclockwise direction. In this case, the location of the suction-discharge flanges changes.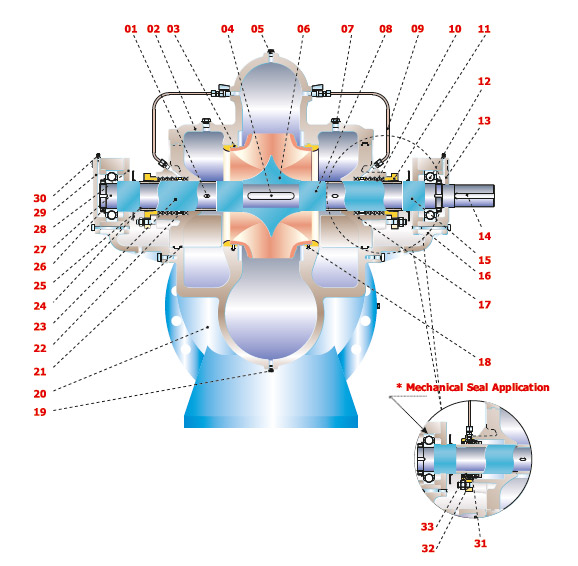 دیگر محصولات تخصصی این شرکت عبارتند از :